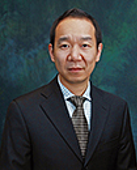 Prof. Guo Song, IEEE Fellow
Editor-in-Chief of IEEE Open Journal of the Computer Society
The Hong Kong Polytechnic University, Hong Kong
Song Guo is a Full Professor and Associate Head at Department of Computing, The Hong Kong Polytechnic University. Before joining PolyU, he was a professor at the University of Aizu, Japan. He obtained his PhD degree in Computer Science from University of Ottawa, Master's degree in Computer Engineering from Beijing University of Posts and Telecommunications, and Bachelor degree in Computer Software from Huazhong University of Science and Technology.
His research interests are mainly in the areas of big data, cloud computing, mobile computing, and distributed systems. Some of his Transactions papers were selected as Featured or Spotlight papers. He is the recipient of the 2019 IEEE TCBD Best Conference Paper Award, 2018 IEEE TCGCC Best Magazine Paper Award, 2019 & 2017 IEEE Systems Journal Annual Best Paper Award, and other 6 Best Paper Awards from IEEE/ACM conferences. His work was also recognized by the 2016 Annual Best of Computing: Notable Books and Articles in Computing in ACM Computing Reviews.
Prof. Guo is an IEEE Fellow (Computer Society) and the Editor-in-Chief of IEEE Open Journal of the Computer Society. He was a Distinguished Lecturer of IEEE Communications Society (ComSoc) and served in the IEEE ComSoc Board of Governors. Prof. Guo has been named on editorial board of a number of prestigious international journals like IEEE Transactions on Parallel and Distributed Systems, IEEE Transactions on Cloud Computing, IEEE Transactions on Emerging Topics in Computing, etc. He has also served as chairs of organizing and technical committees of many international conferences.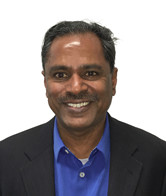 Prof. Marimuthu Palaniswami, IEEE Fellow
The University of Melbourne, Australia
Marimuthu Palaniswami is a Fellow of IEEE and a distinguished lecturer of the IEEE Computational Intelligence Society. He received his Ph.D. from the University of Newcastle, Australia before joining the University of Melbourne, where he is a Professor of Electrical Engineering and Director/Convener of a large ARC Research Network on Intelligent Sensors, Sensor Networks and Information Processing (ISSNIP) with about 100 researchers on various interdisciplinary projects. Previously, he was a Co-Director of Centre of Expertise on Networked Decision & Sensor Systems. He served in various international boards and advisory committees including a panel member for National Science Foundation (NSF). He has published more than 480 refereed journal and conference papers, including 3 books, 10 edited volumes.
He was given a Foreign Specialist Award by the Ministry of Education, Japan in recognition of his contributions to the field of Machine Learning and communications. He received University of Melbourne Knowledge Transfer Excellence Award and Commendation Awards. He served as associate editor for Journals/transactions including IEEE Transactions on Neural Networks, Computational Intelligence for Finance. He is editor of Journal of Medical, Biological Engineering and Computing and the Subject Editor for International Journal on Distributed Sensor Networks. Through his research, he supported various start-ups, local and international companies.
As an international investigator, he is involved in FP6, FP7 and H2020 initiatives in the areas of smart city and Internet of Things (IoT). To enhance outreach research capacity, he founded the IEEE international conference series on sensors, sensor networks and information processing and served as General Chair for over 15 IEEE and IEEE sponsored Conferences. He has given several keynote/plenary talks in the areas of sensor networks, IoT and machine learning. His research interests include Smart Sensors and Sensor Networks, Machine Learning, IoT and Biomedical Engineering and Control.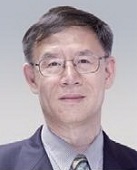 Prof. David Zhang, IEEE Fellow and IAPR Fellow
Chinese University of Hong Kong, Shenzhen, China
David Zhang graduated in Computer Science from Peking University. He received his MSc in 1982 and his PhD in 1985 in both Computer Science from the Harbin Institute of Technology (HIT), respectively. From 1986 to 1988 he was a Postdoctoral Fellow at Tsinghua University and then an Associate Professor at the Academia Sinica, Beijing. In 1994 he received his second PhD in Electrical and Computer Engineering from the University of Waterloo, Ontario, Canada.
He has been a Chair Professor at the Hong Kong Polytechnic University where he is the Founding Director of Biometrics Research Centre (UGC/CRC) supported by the Hong Kong SAR Government since 2005. Currently he is Presidential Chair Professor in Chinese University of Hong Kong (Shenzhen). He also serves as Visiting Chair Professor in Tsinghua University and HIT, and Adjunct Professor in Shanghai Jiao Tong University, Peking University, National University of Defense Technology and the University of Waterloo. He is both Founder and Editor-in-Chief, International Journal of Image & Graphics (IJIG) (http://www.worldscinet.com/ijig/ijig.shtml) and Springer International Series on Biometrics (KISB)(http://www.springer.com/series/6191); Organizer, the first International Conference on Biometrics Authentication (ICBA); and Associate Editor of more than ten international journals including IEEE Transactions and so on. Over past 30 years, he have been working on pattern recognition, image processing and biometrics, where many research results have been awarded and some created directions, including palmprint recognition, computerized TCM and facial beauty analysis, are famous in the world. So far, he has published over 20 monographs, 400 international journal papers and 40 patents from USA/Japan/HK/China. He has been continuously listed as a Highly Cited Researchers in Engineering by Clarivate Analytics (formerly known as Thomson Reuters) in 2014, 2015, 2016, 2017 and 2018, respectively(http://highlycited.com).
He is also ranted about 80 with H-Index 103 at Top 1000 Scientists for international Computer Science and Electronics(http://www.guide2research.com/scientists). Professor Zhang is a Croucher Senior Research Fellow, Distinguished Speaker of the IEEE Computer Society, and a Fellow of both IEEE and IAPR.
His research interests are in Machine Learning including Deep Learning, Big Data Analytics and Optimization and their applications in Energy, Mechatronics, Bioinformatics and Neuro-Engineering. His fundamental research contributions are in Unsupervised and Near Unsupervised type learning as well as in transparent Deep Learning and Bioinspired Optimization. His h-index is 42 (9100 citations) in Google Scholar and he graduated 50 PhD students as the primary supervisor. He has also been a keynote speaker for 40 research conferences. In China, he presented research seminars at many research institutions including Chinese Academy of Sciences, Tsinghua University, Peking University, Shanghai Jiao Tong University, Harbin Institute of Technology and Tong Ji University. He is also invited to serve as a Distinguished Professor at multiple Universities in China.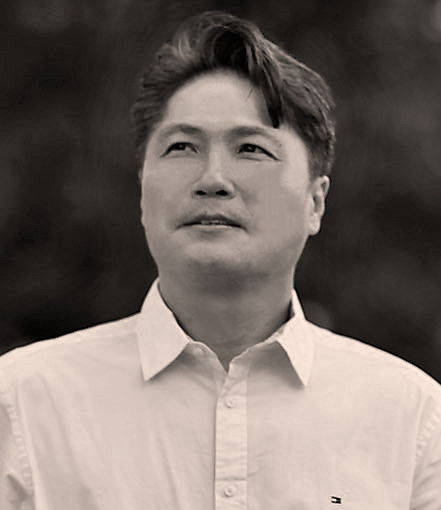 Prof. Minho Jo, IEEE Senior Member
Korea University, South Korea
Founder and Editor-in-Chief, KSII Transactions on Internet and Information Systems (TIIS),
Indexed in SCIE/JCR (Web of Science) and Scopus
Minho Jo is the professor in the Department of Computer Convergence Software, Korea University, Sejong Metropolitan City, South Korea. He is the Director of the IoT & AI Lab, Korea University (http://iot.korea.ac.kr/Member/ProfMinhoJo.htm). Prof. Jo currently serves for the South Korea's Presidential Commission on Policy Planning. He is a Senior Member of IEEE.

He received a BA from the Department of Industrial Engineering, Chosun University, South Korea, in 1984, and received a PhD from the Department of Industrial and Systems Engineering, Lehigh University, USA, in 1994, respectively.
He was a recipient of the 2018 IET Best Paper Premium Award by the United Kingdom's Royal Institute of Engineering and Technology. He received the Headong Outstanding Scholar Prize in 2011. He received the Stone Pagoda Award for Outstanding Research by Korea University in Year 2018, 2019, respectively.
He is one of the founders of the Samsung Electronics LCD Division. He has published over 100 articles in reputable peer-reviewed journals/magazines and for international conferences. He was Vice President of the Institute of Electronics and Information Engineers (IEIE) and is currently the Vice President of the Korean Society for Internet Information (KSII). He is the Founder and the Editor-in-Chief of KSII Transactions on Internet and Information Systems (SCI/JCR and SCOPUS indexed. http://itiis.org) and is the Founder of IEIE Transactions on Smart Processing and Computing (SCOPUS indexed. http://journal.auric.kr/ieiespc/EditorialBoard). He is currently an Associate Editor of IEEE Systems Journal, an Associate Editor of IEEE Access, an Editor of IEEE Wireless Communications, and an Editor of the IEEE Internet of Things Journal, respectively. He is an Associate Editor of Electronics, an Editor of Security and Communication Networks, and an Editor of Wireless Communications and Mobile Computing, respectively.
His current research interests include IoT, blockchain, artificial intelligence and deep learning, big data, network security, cloud/edge computing, wireless energy harvesting, autonomous vehicles, and LTE-Unlicensed.